Who is Tracy Anderson?
Once a professional dancer, Tracy Anderson has become a fitness trainer to a number of stars that include Gwyneth Paltrow [1], Shakira, Nicole Richie, Molly Sims, Courtney Cox, and Madonna.
She has published a book on her diet and exercise regimes titled "Tracy Anderson's 30-Day Method" [2]. She discusses how her method will help you to obtain a dancer's body in as little as a month.
Tracy points out that many exercise programs tend to build larger muscle groups such as the hamstrings and biceps which ultimately tend to build bulk so her exercise program focuses on smaller accessory muscles to build a lean and long appearance providing for the overall look of a dancer.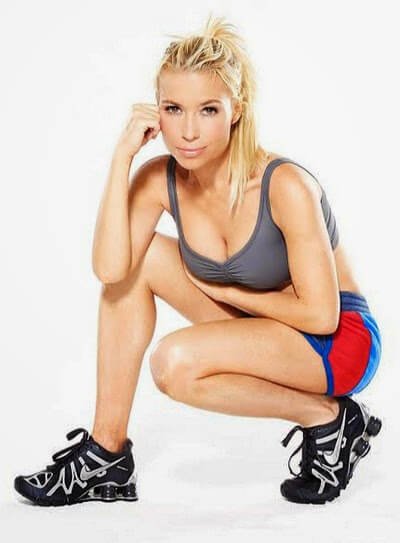 Picture 1: Tracy Anderson
Image Source: greatideas.people.com
A Diet of Dancers
The Tracy Anderson meal plan is oriented around maximum fat burning and redesigning muscle structure. The first 25 days of the 30 day meal plan is referred to as the '"Lifestyle Menus" which Tracy describes as easy-to-prepare foods that are delicious and work even if you have a busy schedule. These foods are low in carbohydrates and stay away from starchy foods and grains. These foods also include desserts that are comprised of fruits and can easily accommodate individuals who are vegetarians or vegans.
During the first 25 days, you can expect to lose anywhere from 3 to 5 pounds a week. The last 5 days of the Tracy Anderson diet is a cleansing menu that aids in rapid weight loss where it is possible to lose anywhere from 5 to 9 pounds.
Each of the meals contains large amounts of fresh fruits, vegetables, along with lean protein sources. Interestingly, meal portions are not regimented such that you may take in what you feel comfortable with within the food guideline suggestions.
Nevertheless, Tracy Anderson suggests that you follow the guidelines closely to provide the best results. Once you have finished the 30-day program, you can eat freely as long as you maintain your exercise workouts. The program enlightens you to a new way of eating that you will carry so that you can maintain your new physique.
Suggested Foods
To some extent, the Tracy Anderson meal plan is limited in scope but certainly has merit for the short-term [3].
All kinds of fruit and nonstarchy vegetables are allowed along with lean protein sources such as turkey, chicken, eggs, salmon, and shrimp. Kefir yogurt, endamame (steamed green soybeans), and tofu are also on the list. If you like avocados and feta cheese (low-salt), they are included on the list as well. For those of you who love beans, red beans and garbanzo beans are for the choosing. If you like quinoa (a healthy whole grain which is actually a seed) and pumpkin seeds, your good to go and some condiments are available including Dijon mustard, balsamic vinegar, olive oil (use sparing). For your sweet tooth, semisweet chocolate chips can be part of the diet. If you need a sweetening agent, try Yacon syrup extracted from the roots of the Yacon plant.
Tracy also suggests that it is best to stay away from alcohol and coffee (caffeine) and make sure you drink plenty of water.
Sample of a Single Day's Meal Plan
A typical day in Tracy Anderson's diet menu provides for breakfast, lunch, snack, and dinner.
Breakfast is comprised of mixed fresh fruits while lunch is often some form of soup such as turkey kale soup. The afternoon snack might be the time you go for the semisweet chocolate chips and these can be sprinkled on a low-calorie fruit pudding. If you're in the mood for seafood, orange glazed salmon with roasted mushrooms is a nice treat for dinner.
Tracy Anderson Exercise
The underlying basis for the Tracy Anderson Diet plan is of course fitness and she combines her own muscle-toning regime along with cardio exercises. Her book contains a number of illustrations of her exercises along with a DVD.
Her muscle-toning exercises have 3 sequences that are followed for 10 days each. The toning exercises increase in variety and intensity throughout the 30-day period. These exercises must be done daily for anywhere between 20 to 45 minutes and depending on your initial fitness level.
For the cardio exercises, dance aerobics are used and done for 20 to 60 minutes every day. What's important here is to sweat a lot as sweating enhances weight loss as well as detoxifies.
In fact, an aerobic routine is a major part of dancers exercise program. Although Tracy Anderson doesn't generally recommend exercising everyday, this program requires it to get a kickstart. She notes that you may feel somewhat uncomfortable and perhaps sore, nevertheless, you need to stick with it for fast results.
Pros and Cons
As with any diet plan, the Tracy Anderson Diet plan has its pros and cons.
If you're looking for a fast approach, this diet uses a "boot-camp" approach that will generate fast results. It can aid in developing a lean and long body of a dancer. This diet plan provides for high fiber intake with whole fruits and veggies maintaining gastrointestinal health. If you are a vegetarian, this diet plan provides a vegetarian menu.
Tracy's book, "30-Day Method," contains everything you need to get started along with a DVD that clearly walks you through toning exercises and cardio dance procedures. If you like dancing, this may be the diet regime for you.
On the downside of things, the Tracy Anderson diet plan, has a limited choice of foods which means the menu can become monotonous very quickly.
This plan may require too much exercise time that you may not be able to do. Daily exercise times can run anywhere between 45 to 90 minutes. This could put a real crimp in your overall daily routine. This boot camp approach to a quick-fix for losing weight may not be for you.
This diet plan is meant for individuals who can sustain intense workouts and are seriously motivated. More often than not, these individuals are looking for a quick fix because they need to get in shape for some particular event in the near future.
If this is not you, consider a slower approach to losing weight. You also need to consider the amount of calories you take in with this diet. The calorie load could be as little as 700 [4]. With the amount of exercise you need to do for a kickstart, you may not be getting enough calories and may become fatigued easily.
The Pregnancy Project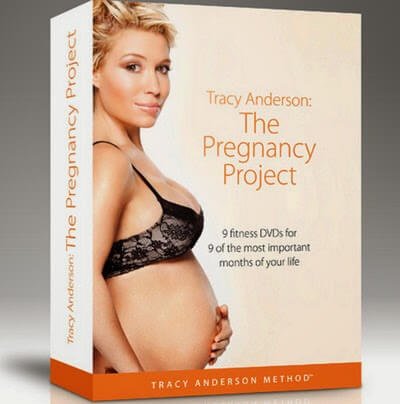 Picture 2: The Pregnancy Project by Tracy Anderson
Image Source: tracyandersonmethod.com
Tracy Anderson developed The Pregnancy Project when she was pregnant with her second child. The series contains 9 DVDs, each DVD representing a month in pregnancy. Like the Metamorphosis DVDs, the project is not all about exercise. It covers a lot of tools in order to help you stay fit and healthy. It also features advices, reviews, and testimonials from doctors, mothers, and health care experts.
In pregnancy, the focus is the baby. But as the mother, you also have to take care of your health and fitness even in pregnancy.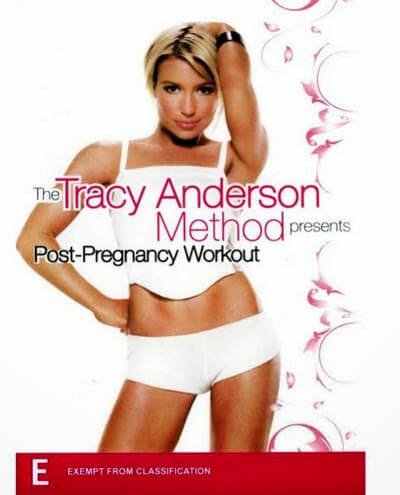 Picture 3: The Tracy Anderson Method: Post Pregnancy Workout
Image Source: bigw.com.au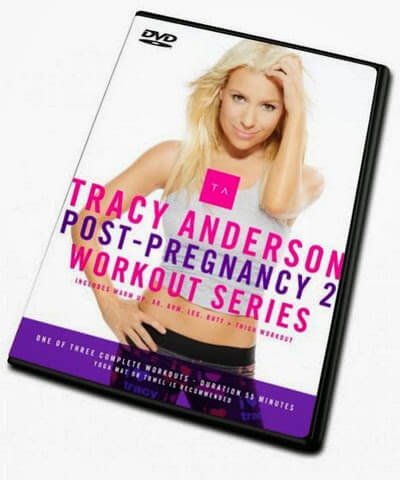 Picture 4: Tracy Anderson: Post-Pregnancy 2 Workout Series
Image Source: tracyandersonmethod.com
6 weeks after you give birth to your baby, the Post-Pregnancy Workout Series is there to guide you rebuild your strength, stamina, and overall wellness. Pregnancy and labor wears you out. This workout series might just be perfect for your recovery.
For reviews and further information about the Tracy Anderson Diet, you can email her at info@tracyandersonmethod.com.
References:
Gwyneth Paltrow's Workout Routine with Tracy Anderson
http://www.everydiet.org/diet/tracy-anderson-method-dancers-body
http://tracyandersonmethod.com/wp-content/themes/tracyandersonmethod/images/pdf/tam_eating_plan.pdf
http://diettips101.com/tracy-anderson-diet-tips/
http://tracyandersonmethod.com/2013/10/your-body-and-the-bump/